Posted on 05/30/2023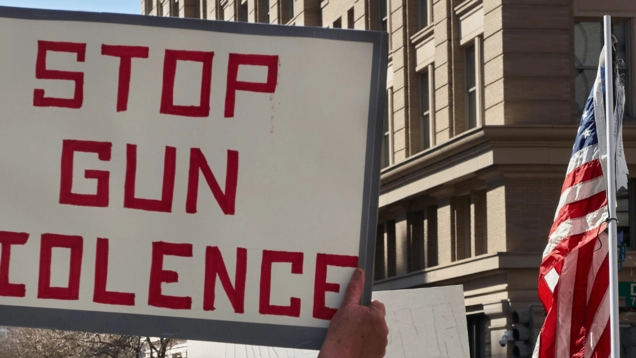 LOS ANGELES - Today, City Attorney Hydee Feldstein Soto announced a settlement in the Office's lawsuit against Nevada-based Polymer80, permanently prohibiting the company from selling its ghost gun kits in California without first conducting background checks of buyers and without utilizing serial numbers on its products. The company must also pay $4 million in civil penalties, and its two founders must pay an additional $1 million in civil penalties.

Polymer80 is the nation's largest producer of ghost gun kits and component parts, which enable buyers to assemble fully functioning untraceable guns at home in an hour or less. From Jan. 2020 through Feb. 2, 2023, LAPD recovered more than 4,200 Polymer80 ghost guns. The national organization Everytown for Gun Safety has called ghost guns the fastest-growing gun safety problem facing our nation.

"This settlement holds Polymer80 and its founders accountable, keeps guns out of the hands of prohibited people, makes L.A. neighborhoods safer and will help law enforcement do their jobs," said Hydee Feldstein Soto, Los Angeles City Attorney. "More than 16,000 people have been killed by gun violence so far in 2023. This is an important step toward preventing unnecessary deaths, especially as Congress repeatedly fails to take action."

"I would like to thank our partners, Everytown Law and Quinn Emanuel Urquhart & Sullivan, LLP, for their significant and substantial contributions to this case. I appreciate their teamwork and dedication in this action," Feldstein Soto continued.

"Online, no-questions-asked sales of ghost gun-building kits have funneled too many firearms into the hands of felons, minors, and other prohibited people," said Eric Tirschwell, Executive Director of Everytown Law. "This settlement sends a loud and clear message that gun sellers that put profit over public safety will be held accountable."

Citing a surge in the number of nonserialized and thus untraceable guns recovered during police investigations, the Los Angeles City Attorney's Office filed the lawsuit in February 2021 alleging that Polymer80 was selling its gun kits in violation of federal Gun Control Act requirements and in violation of California gun laws. Without conducting required background checks, the company's products could easily be purchased by people prohibited from owning guns due to their criminal history, age or mental health status.

Polymer80's sale of ghost gun kits into California have had significant consequences for law enforcement and public safety. The company's ghost guns were the most common ghost guns recovered by LAPD between Jan. 2020 and Feb. 2023.

ABOUT THE SETTLEMENT

As part of the settlement, Polymer80 will be permanently enjoined from selling any of its ghost gun kits in California without adhering to federal Gun Control Act requirements, including serialization and background checks of customers. It will also be enjoined from allowing its dealers and distributors to sell unserialized gun kits into California and will no longer be able to provide customer support to assist individuals attempting to construct its ghost guns in California.

Additionally, Polymer80 must pay $4 million, and its two founders must pay an additional $1 million in civil penalties. Pursuant to state law, such funds must be used exclusively for the enforcement of consumer protection laws.

Polymer80 will also be prohibited from stating in its ads or on its website that unserialized gun kits are legal in California.

Deputy City Attorneys Christopher Munsey and Tiffany Tejeda-Rodriguez, and Managing Senior Assistant City Attorney Michael Bostrom, with co-counsel assistance from Everytown Law and Quinn Emanuel Urquhart & Sullivan, LLP, prosecuted this lawsuit.
###
Hydee Feldstein Soto is the 43rd Los Angeles City Attorney, elected in November 2022 and sworn into office in December 2022. Her team of nearly 1,000 legal professionals, including 500+ attorneys, carries out legal work for the City of Los Angeles at her direction and under her supervision. She is the first female City Attorney in L.A. history.