Posted on 12/14/2022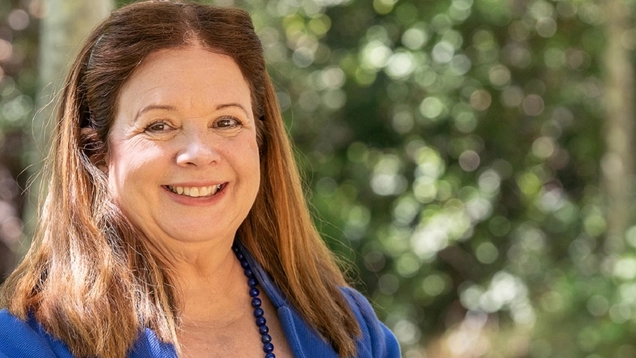 Los Angeles – City Attorney Hydee Feldstein Soto announced today that her Office, in a joint prosecution with the Consumer Financial Protection Bureau ("CFPB"), and the states of Minnesota and North Carolina, will be distributing over $95 million in restitution to 87,285 consumers nationwide who were allegedly harmed by Consumer Advocacy Center Inc., d/b/a Premier Student Loan Center, and related companies (Premier). This includes more than $7.1 million to 6,546 California consumers who made claims against Premier, which operated its student loan debt relief enterprise at locations throughout Los Angeles and Southern California through multiple corporate entities and under multiple names, including co-defendants True Count Staffing Inc., d/b/a SL Account Management; and Prime Consulting LLC, d/b/a Financial Preparation Services.
The Los Angeles City Attorney's Office, under the leadership of Mike Feuer and on behalf of the People of the State of California, sued Premier and related companies and individuals alongside the CFPB, and the states of North Carolina and Minnesota. The plaintiffs also obtained an asset freeze and a preliminary injunction prior to the restitution just announced.
Student loan debt continues to be a crushing burden for too many Angelenos, said City Attorney Feldstein Soto. My office will prosecute these types of claims using every tool at our disposal and continue to help victims get their money back. This announcement is a continuation of the strong consumer protection work that the Los Angeles City Attorney's Office has become known for throughout California and the nation. We will never hesitate to step-in and protect consumers.
The lawsuit alleges that Premier violated states' consumer protection statutes, as well as the federal Consumer Financial Protection Act of 2010 and the Telemarketing Sales Rule by making deceptive representations about Premier's student loan debt relief services. Premier also allegedly charged and collected improper advance fees before consumers had received any adjustment to their student loans or made payments towards an adjusted loan. The lawsuit against Premier continues, with trial currently set for spring 2023.
CFPB has already started sending out redress checks to consumers who were allegedly harmed. There is no claims process for borrowers to go through. Consumers with questions about payments should contact RUST Consulting at premier_info@rustcfpbconsumerprotection.org or (833) 539-2839.
The Los Angeles City Attorney's Office suggests that consumers visit the U.S. Department of Education's Federal Student Aid website to learn about student loan repayment programs available to all eligible borrowers for free: www.studentaid.gov/manage-loans/repayment/plans
Anyone else who has been allegedly victimized by Premier can file a complaint with the Los Angeles City Attorney by emailing cityatty.help@lacity.org.
Supervising Assistant City Attorney Christina Tusan, Deputy City Attorney William Pletcher and Deputy City Attorney Miguel Ruiz of the City Attorney's Consumer and Workplace Protection Unit are managing this litigation.
Visit CFPB for background on the lawsuit.
About the CFPB Civil Penalty Fund
Obtaining consumer redress is a top priority for the Los Angeles City Attorney's Office in every enforcement action. In some cases, defendants may not have sufficient funds to provide restitution. In this case, because the lawsuit is being prosecuted jointly with the CFPB, the CFPB is able to use its victims relief fund—also known as the Civil Penalty Fund—to compensate victims.
###
Hydee Feldstein Soto is the 43rd Los Angeles City Attorney, elected in November 2022 and sworn into office in December 2022. Her team of nearly 1,000 legal professionals, including 500 attorneys, carries out legal work for the City of Los Angeles at her direction and under her supervision. She is the first female City Attorney in L.A. history.