Posted on 03/23/2023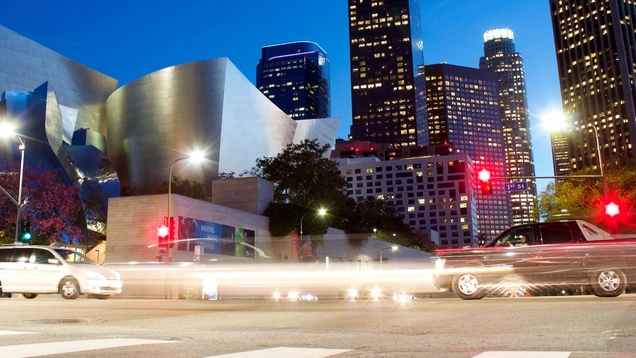 Los Angeles – City Attorney Hydee Feldstein Soto announced today that her office has secured a nearly $1 million Impaired Driving Prosecution Grant from the California Office of Traffic Safety ("OTS") to support her Driving Under the Influence of Drugs Unit ("DUID"), which aims to reduce traffic fatalities and injuries. Despite numerous options, including ride shares, public transit and designated drivers, car accidents involving impaired drivers still account for nearly one-third of all traffic deaths in California, with cannabinoids and alcohol among the most prevalent drugs on our roads.

In 2022, the City Attorney's Office filed 5,960 cases involving drivers in the City of Los Angeles allegedly under the influence of alcohol, drugs or a combination of both.

"Our enduring partnership with the California Office of Traffic Safety and this significant grant will allow us to continue to pursue all available legal remedies to keep our roads safer," said City Attorney Feldstein Soto. "The LA City Attorney's Office is the one of the largest municipal law firms in the country and I will continue to chase every dollar whether through grants or other means to give our attorneys the resources they need to do their jobs."

"With various alternative transportation options available, there are zero excuses and zero tolerance for driving after drinking or under the influence of a drug," OTS Director Barbara Rooney said. "The work of the vertical prosecution team is critical in addressing the serious dangers posed by impaired driving."

The Impaired Driving Prosecution Grant from OTS will bolster Feldstein Soto's DUID team, which is charged with prosecuting both alcohol and drug-impaired driving cases. The DUID unit manages cases from arrest through sentencing and its staff members work with the Southern California Training Network to share information and best practices, including on evidence gathering and data collection, with colleagues and law enforcement agencies throughout the City and State.

According to the American Automobile Association, a first-time DUI conviction in California could cost a driver more than $22,000 in court, arrest and DMV fines, fees, classes, attorney's costs, and additional insurance requirements. Feldstein Soto reminds drivers that some prescription medications and over-the-counter drugs may interfere with driving, and while medicinal and recreational marijuana are legal, driving under the influence of marijuana is illegal. In fact, the use of any drug that impairs one's ability to drive safely is illegal.

The DUID Unit is led by Supervising City Attorney Farhad Khadem and includes Deputy City Attorneys Bora Lee, Jennifer Leposavic, Benjamin Park, and George Topchyan, and Administrative Coordinator Vanessa Chavez.

Funding for the DUID comes from the Impaired Driving Prosecution Grant from California Office of Traffic Safety, through the National Highway Traffic Safety Administration.
###

Hydee Feldstein Soto is the 43rd Los Angeles City Attorney, elected in November 2022 and sworn into office in December 2022. Her team of nearly 1,000 legal professionals, including 500+ attorneys, carries out legal work for the City of Los Angeles at her direction and under her supervision. She is the first female City Attorney in L.A. history.